Saturna Lamb Barbeque – Ticket Prices
*ATM ON SITE!
---
Entrance to the site is free, but you will need to buy a ticket if you want the lamb barbeque meal.
Meal ticket sales will begin at 9:00 a.m, and the meal will be served between 1:30 and 2:30 pm.
The ticketed meal features delicious local lamb barbecued over an open fire and sliced right onto the plate, cole slaw, Spanish rice, buns and coffee or tea and cookies.
Ticket prices are:
$28.00 for adults
$14.00 for children (under 12)
All individual tickets are sold day-of on location. No pre-sale tickets available.
Group Bookings
Groups of more than 6 can order Lamb Barbeque Tickets in advance by emailing 
saturnalambbarbeque@gmail.com
.
  Tickets must be picked up from the main ticket booth by noon the day of the barbeque.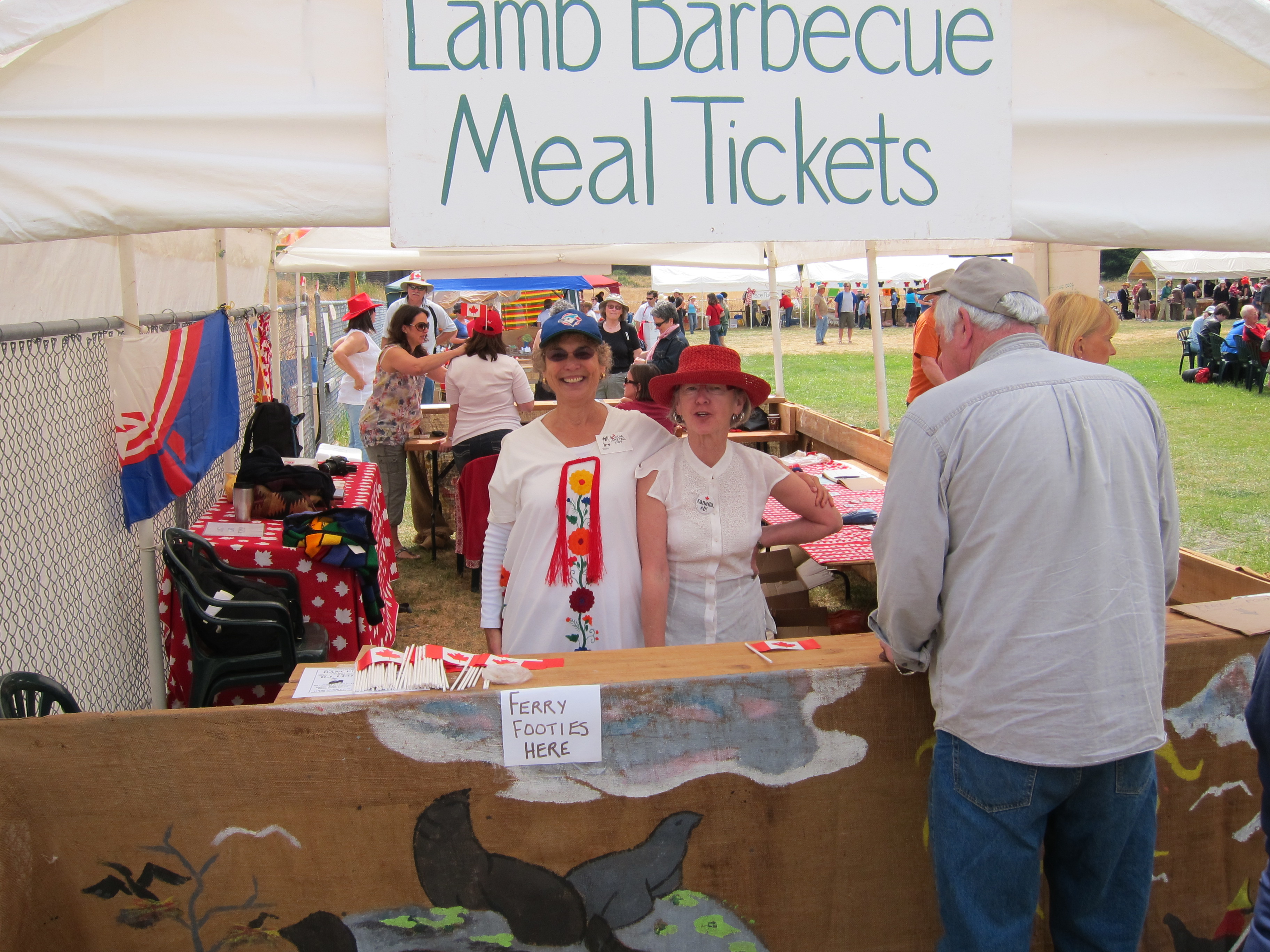 Visitor Information
---
About the BBQ
---