Getting to the Saturna Lamb Barbeque
---
By Boat:
When you arrive at Saturna Island, boat anchorage is available at Winter Cove on a 'first come first served' basis. Dinghy shuttle service is available 'boat to dock'. You can choose to be rowed in on the Saturnita or on a more conventional inflatable.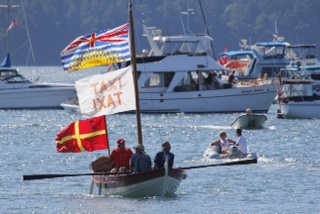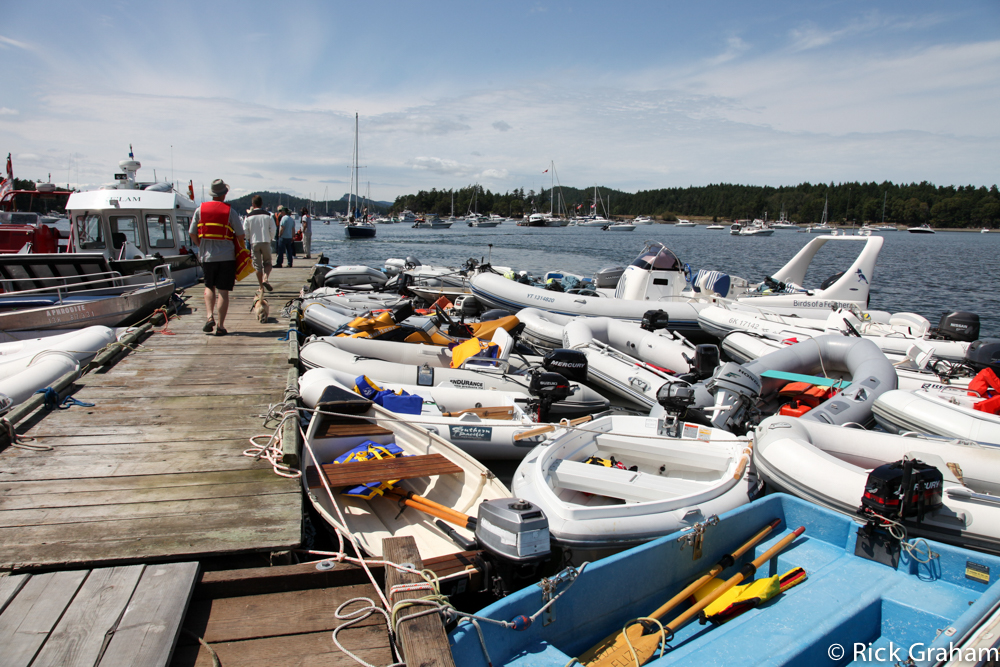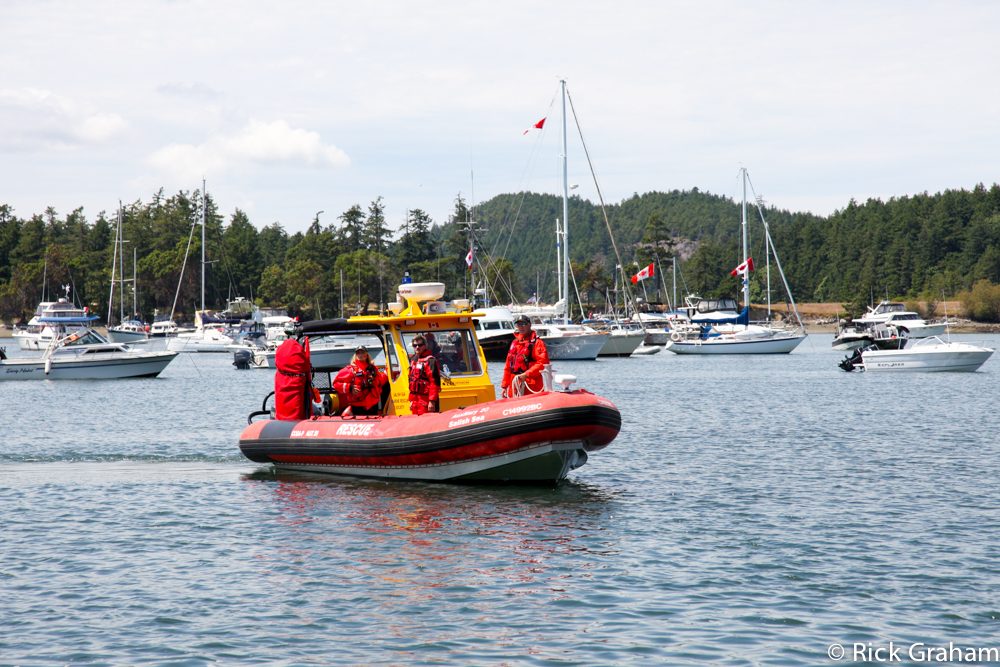 Dinghy tie-up space on the docks is very limited.
Information on the BBQ and the Island is available at the dockside 'Welcome Booth'.
Boaters are required to have life  jackets, boat to shore; life jacket lockup service available at Welcome Booth.
No alcohol may be brought ashore to the Barbeque grounds. Health rules require that we do not allow dogs on-site but we do have a pet minding service close to the dock.
By Ferry: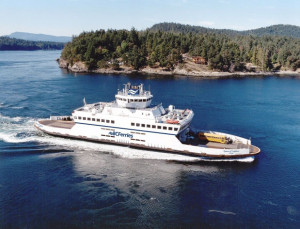 Saturna Island is serviced by BC FERRIES from Lower Mainland (Tsawwassen terminal) and Vancouver Island (Swartz Bay terminal) to Lyall Harbour.
A shuttle service is available from the ferry dock to the BBQ site for foot passengers.
Tsawwassen to Saturna Island (Lyall Harbour) IN EFFECT: 

June 26 to September 2, 2019 

Leave
Days
Stops/Transfers
Arrive
7:00 AM
Mon to Fri
transfer at  Swartz Bay
10:24 AM
9:15 AM
Sun
Galiano, transfer at Mayne
11:43 AM
10:50 AM
Sat
transfer at Galiano
1:03 PM
4:00 PM
Sun & Hol Mon
transfer at  Swartz Bay
7:25 PM
4:00 PM
Sat
transfer at  Swartz Bay
7:53 PM
7:05 PM
Thu & Fri
Galiano, transfer at Mayne
9:30 PM
7:50 PM
Mon*, Tue, Wed
Galiano, transfer at Mayne
10:10 PM
| | |
| --- | --- |
| * | On Jul 1, Aug 5 & Sep 2, 2019, the Holiday Monday Schedule is in effect after 2:00 pm. |
Swartz Bay to Saturna Island (Lyall Harbour) 
IN EFFECT: June 26 to September 2, 2019
Leave
Days
Stops/Transfers
Arrive
5:05 AM
Mon to Fri
non-stop
6:18 AM
5:55 AM
Jul ​7, 2​1, Aug ​4, 1​8 & Sep ​1
non-stop
7:05 AM
6:50 AM
Sat 
non-stop
7:58 AM
9:10 AM
Mon to Fri
non-stop
10:24 AM
10:00 AM
Sun
Mayne
11:43 AM
10:30 AM
Sat 
Mayne, Galiano
1:03 PM
2:20 PM
Sun & Hol Mon
non-stop
3:30 PM
2:50 PM
Sat 
Galiano
5:03 PM
3:20 PM
Mon*, Tue, Wed
non-stop
4:30 PM
3:30 PM
Thu & Fri
non-stop
4:40 PM
6:15 PM
Sun & Hol Mon
non-stop
7:25 PM
6:45 PM
Sat 
non-stop
7:53 PM
7:50 PM
Thu & Fri
Mayne
9:30 PM
8:10 PM
Mon*, Tue, Wed
Pender, Mayne
10:10 PM
| | |
| --- | --- |
| * | On Jul 1, Aug 5 & Sep 2, 2019, the Holiday Monday Schedule is in effect after 2:00 pm. |
Saturna to Vancouver (Tsawwassen) 
IN EFFECT: June 26 to September 2, 2019

Leave
Days
Stops/Transfers
Arrive
6:25 AM
Fri 
transfer at  Mayne, Galiano
9:00 AM
6:25 AM
Mon, Tue, Wed, Thu
transfer at  Mayne, Galiano
9:25 AM
7:15 AM
Sun
transfer at  Mayne, Galiano
9:55 AM
8:05 AM
Sat 
transfer at  Mayne
10:11 AM
3:40 PM
Sun & Hol Mon
transfer at Galiano
6:35 PM
4:40 PM
Mon*, Tue, Wed
transfer at  Mayne
7:13 PM
4:50 PM
Thu & Fri
transfer at  Mayne
7:23 PM
7:30 PM
Sun & Hol Mon
transfer at  Mayne
9:55 PM
8:00 PM
Sat 
transfer at Galiano
10:20 PM
| | |
| --- | --- |
| * | On Jul 1, Aug 5 & Sep 2, 2019, the Holiday Monday Schedule is in effect after 2:00 pm. |
Saturna to Victoria (Swartz Bay) 
IN EFFECT: June 26 to September 2, 2019
Leave
Days
Stops/Transfers
Arrive
6:25 AM
Mon to Fri
Mayne
8:13 AM
7:15 AM
Sun
Mayne
8:55 AM
8:05 AM
Sat 
Mayne
9:45 AM
10:30 AM
Mon to Fri
Mayne, Pender
12:48 PM
11:50 AM
Sun
Pender
1:34 PM
1:10 PM
Sat 
non-stop
2:18 PM
3:40 PM
Sun & Hol Mon
Galiano
5:55 PM
4:40 PM
Mon*, Tue, Wed
transfer at  Mayne
6:20 PM
4:50 PM
Thu & Fri
transfer at  Mayne
6:38 PM
5:15 PM
Sat 
non-stop
6:25 PM
7:30 PM
Sun & Hol Mon
Mayne, Galiano
9:58 PM
8:00 PM
Sat 
Galiano
10:15 PM
9:35 PM
Thu & Fri
non-stop
10:40 PM
10:15 PM
Mon*, Tue, Wed
non-stop
11:24 PM
| | |
| --- | --- |
| * | On Jul 1, Aug 5 & Sep 2, 2019, the Holiday Monday Schedule is in effect after 2:00 pm. |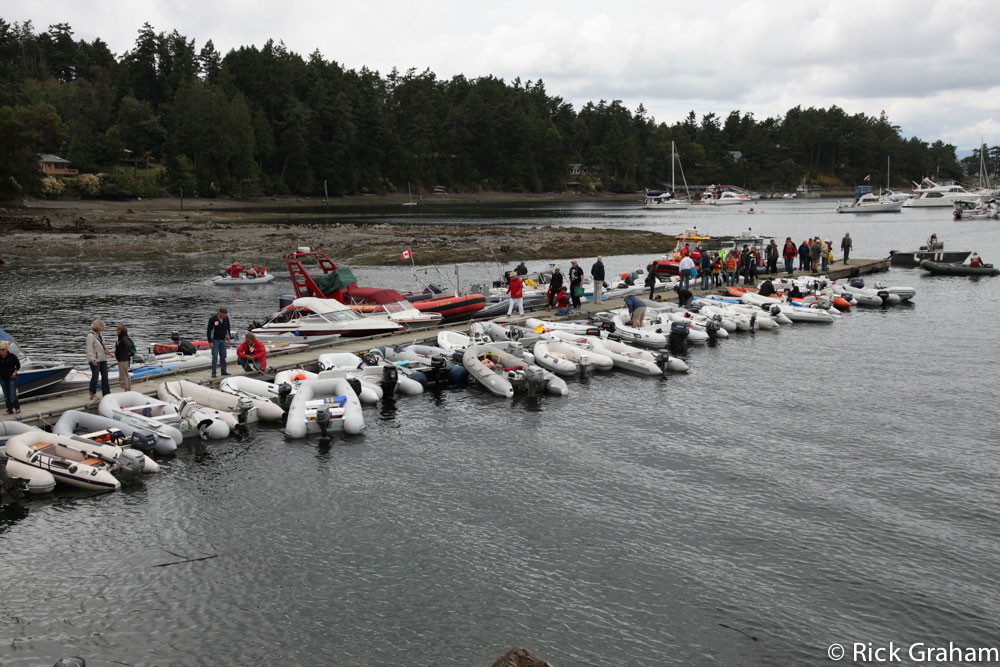 Visitor Information
---
About the BBQ
---