What is the Saturna Lamb Barbeque?
What is the Saturna Lamb Barbeque?
---
The Lamb Barbeque is a joyous celebration of Canada Day, centred around a traditionally prepared barbequed lamb meal, with an old-fashioned country fair flavour. 
Our community has hosted the Saturna Lamb Barbeque since July 1st 1950 when it began as a school picnic on the Campbell's farm at Saturna Beach. 
In those early days, the only way to reach the Saturna Beach barbeque site was by boat transportation.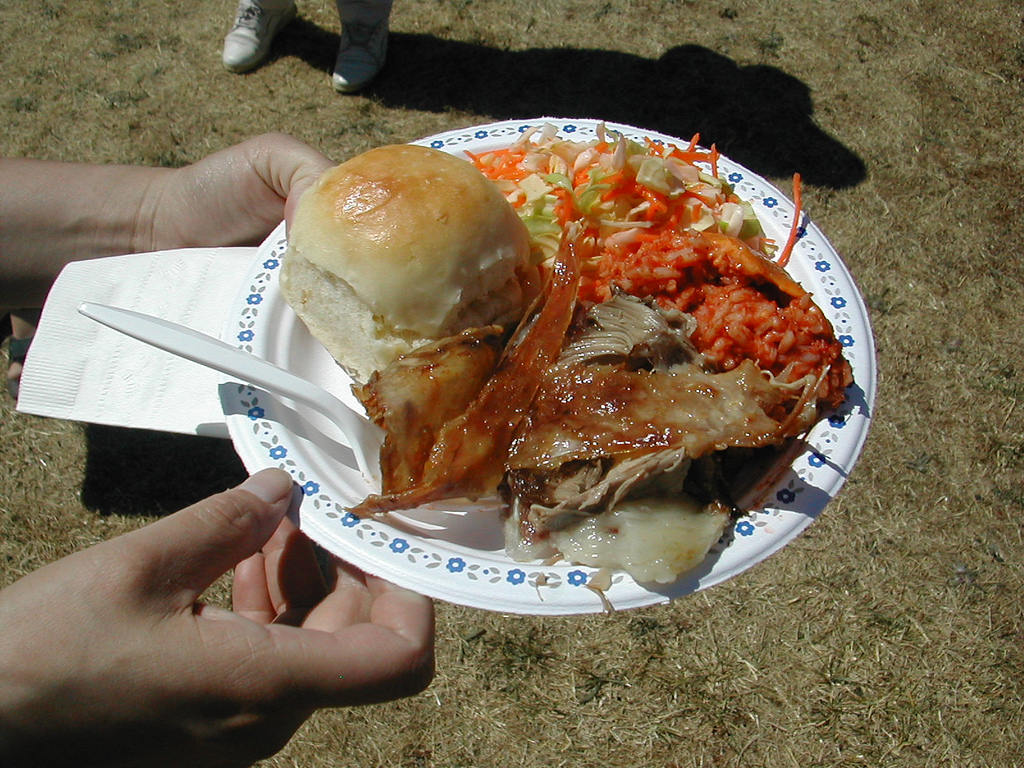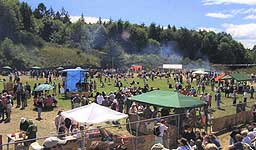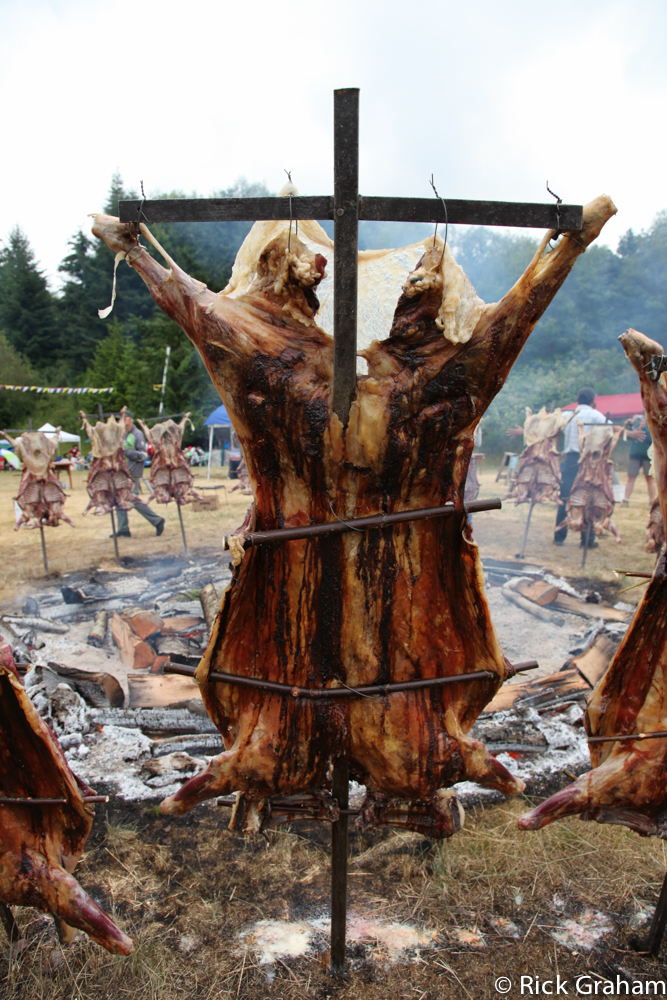 The Canada Day Lamb Barbeque is now held on the grounds of Hunter Field, Winter Cove, Gulf Islands National Park Reserve. It is the principal fundraising activity of the Saturna Island Community Club.
The star attraction is the barbecued lamb lunch, featuring delicious local lamb, barbequed over an open fire and sliced right onto the plate, coleslaw, Spanish rice, buns, coffee, tea and cookies.  
In addition to the barbecued lamb meal, the event includes all day live entertainment, local crafts, childrens' games, veggie burgers, hamburgers and hot dogs, an adult beverage garden and a host of other activities. For more activity details, check things to do at the Barbeque.  
The Barbeque is accessible by private boat, water taxi, or BC Ferries from Swartz Bay or Tsawwassen. Check how to get to Saturna BBQ for further information.   
Entrance to the site is free. Those wishing to enjoy the lamb barbeque meal must purchase tickets at the ticket booth near the site entrance. Meals will be served in the order the tickets are purchased, so get yours early. Grounds open at 10 a.m.; meal ticket sales begin at 9 a.m at the gate. Check ticket prices for more information.   
Visitor Information
---
About the BBQ
---